ADC is The Newest Representative of WinCast Expert in The US
Permanent Die Casting
CAD Geometry
Temperature Field
Filling Velocity
Stress
Deformation
Hot Spot
Tensile Strength
Elongation
Yield Strength
Defects (ASTM)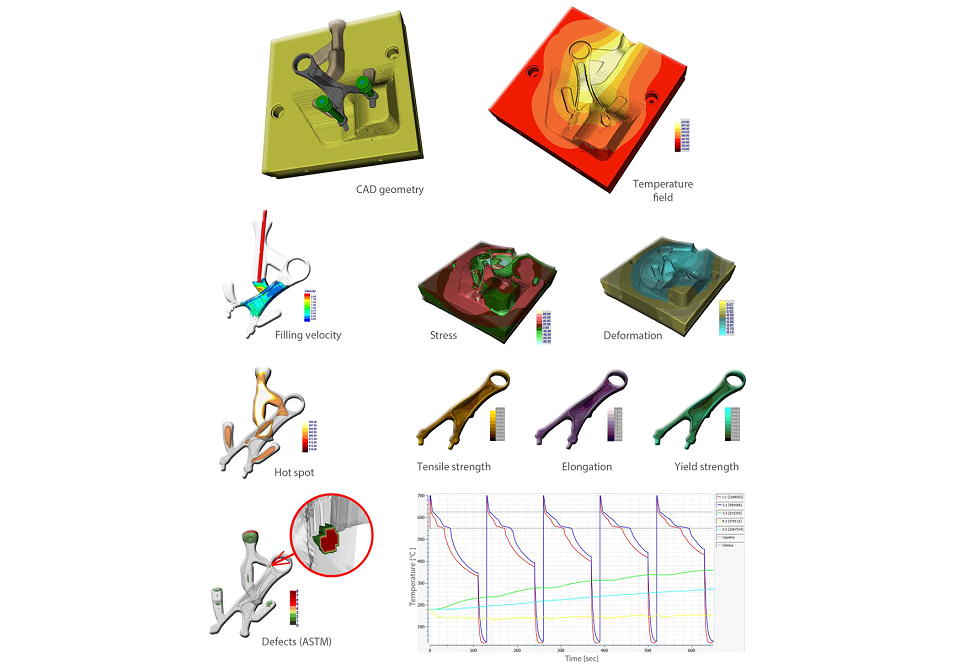 Sand Casting
The total riser and gating system, filter and core are the part of the model
Precise physical data for exothermic materials are available
Graphite expansion and precise defect prediction are typical requirements
Validation with experiments is fundamental for good simulation results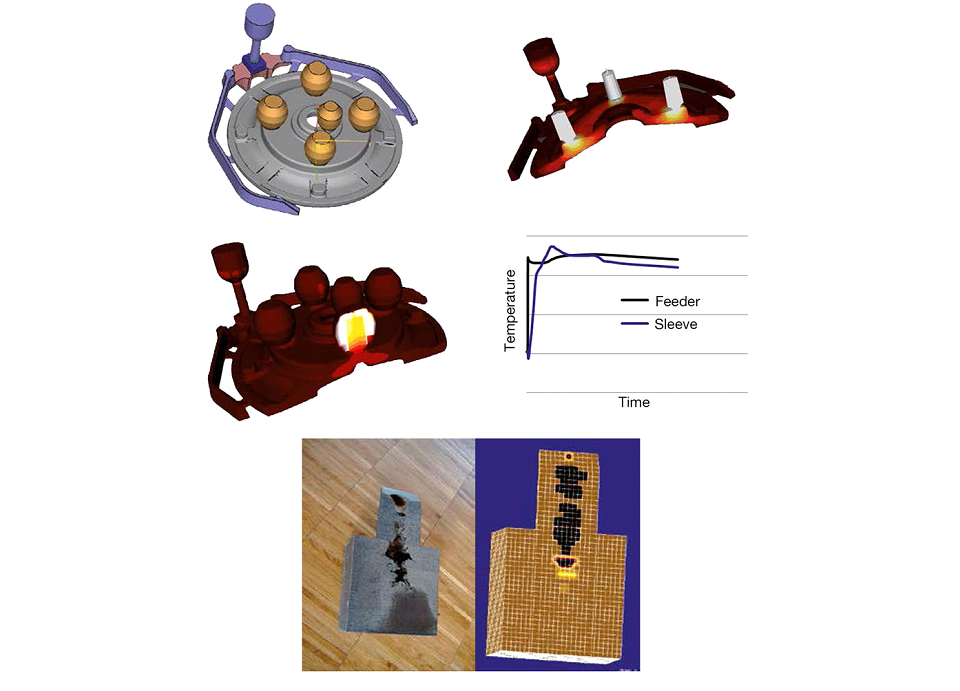 High Pressure Die Casting
CAD Data
FEM Model
Mold Filling
Solidification
Residual Stress
Cycle Calculation
The simulation of solidification is the base for the prediction of porosities, residual stress and deformation.  Several cycles are calculated to draw near the steady state.

Low Pressure Die Casting
Process Optimization
Mechanical Properties
Cooling Calculation
Defect Calculation
Pressure-time Input
Dendrite Arm Spacing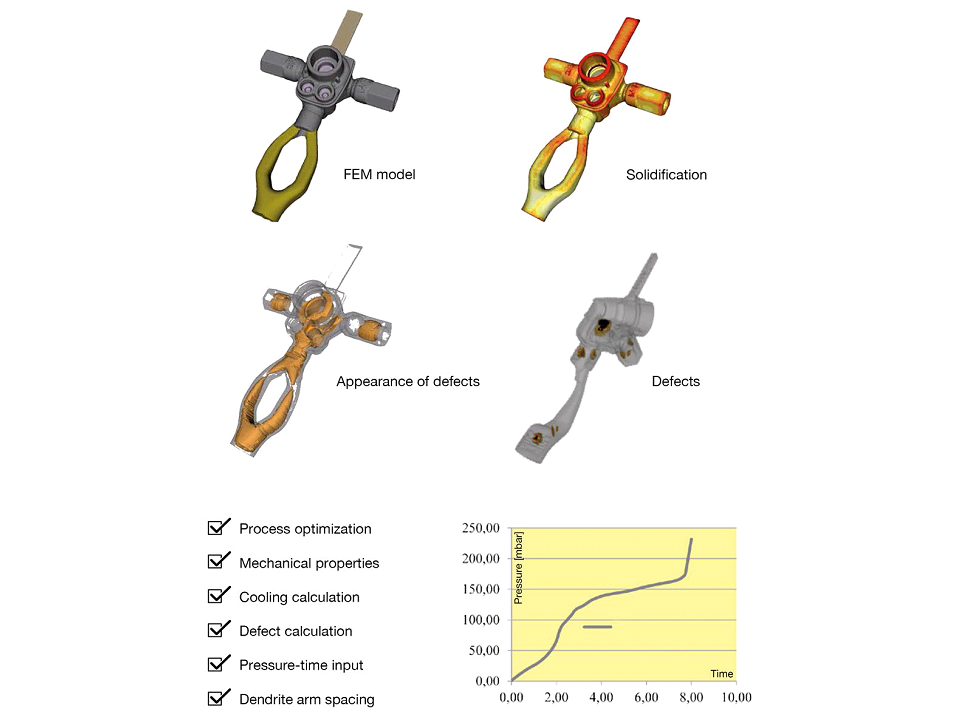 Investment Casting
Precise geometry with high level of detail is the reason for real success.
Optimized riser and gating system leads to a minimal deformed part.  Simulation of temperature, solidification, stress and deformation are the keys to reach optimum.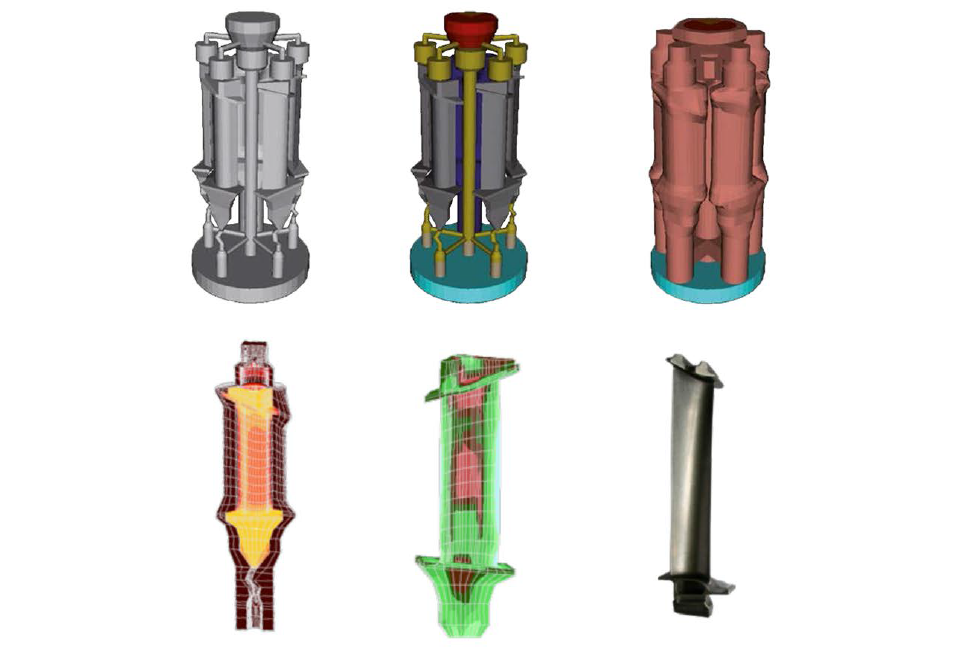 Continuous Casting
The thermal and mechanical equations are coupled.  Thus the material flow and the shrinkage of the billet can be determined as well as the gap formation and gap dependent heat transfer.
Primary and secondary cooling
Material and heat transport
Pull (and push) conditions
Contact between strand and graphite chill
Contact between graphite and copper chill
Heat transport within cooling lines
Heat Treatment
The changing residual stresses while heat treatment can be calculated in order to optimize the oven curve to reduce deformation.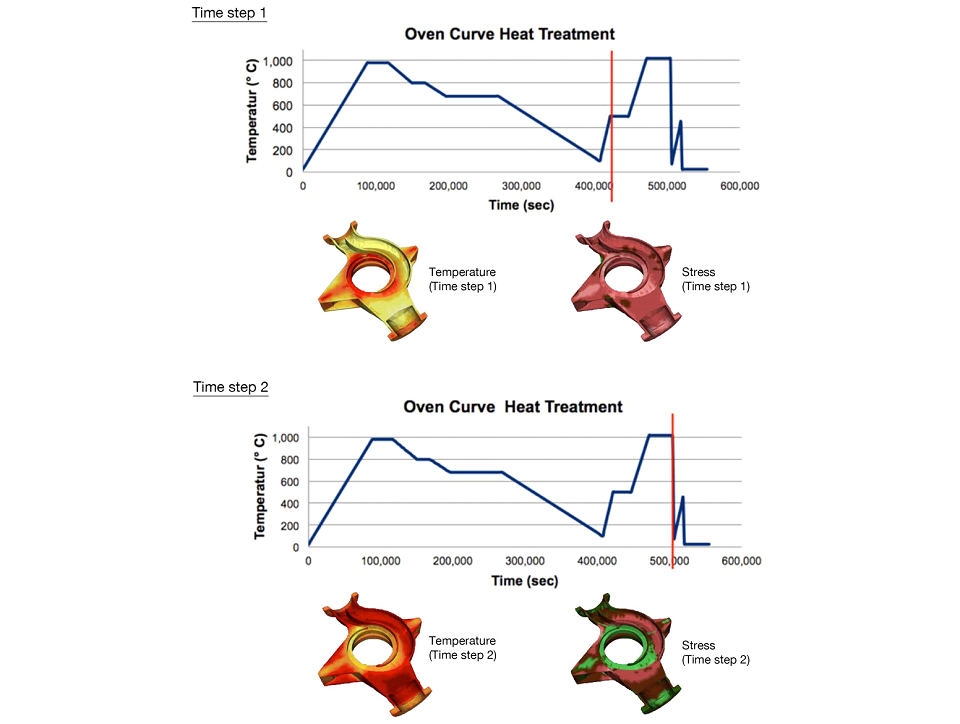 Stress/Distortion/Lifetime
High differences in temperature during a high pressure die casting cycle and enormous pressure peaks are the reasons for local cracking in the die and reduce the lifetime significantly.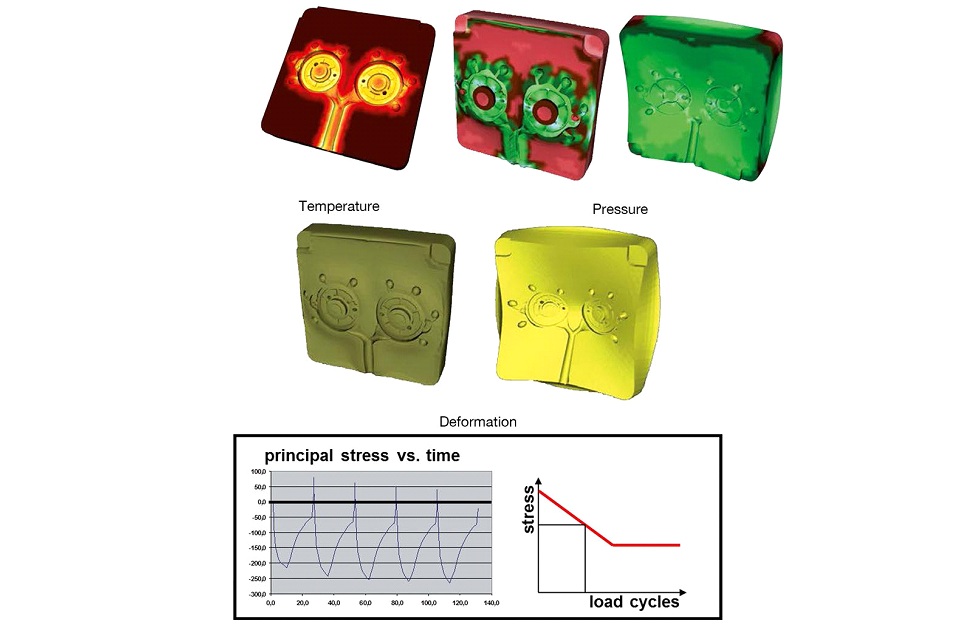 Evaluation of Mechanical Properties
Complex thin-walled aluminum casting.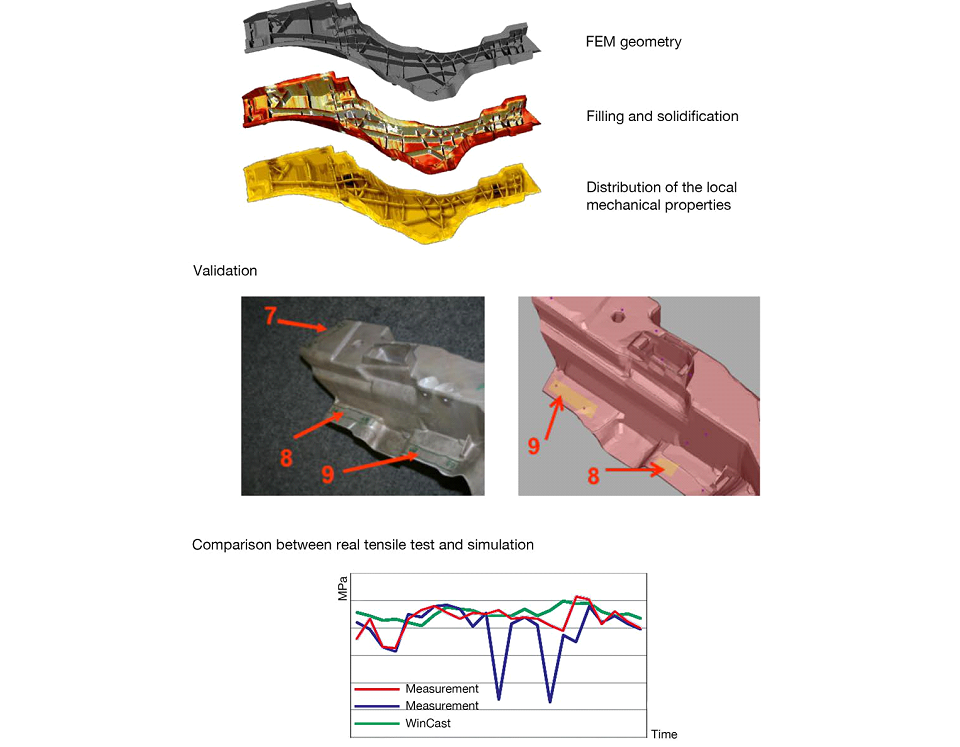 Stress and Crack Investigation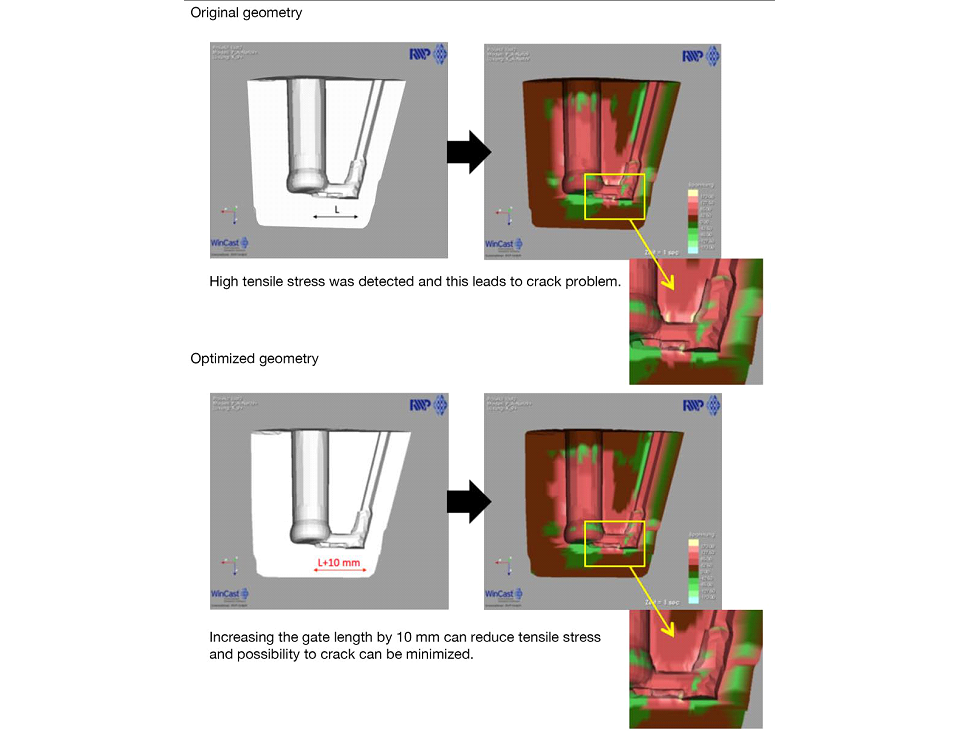 Fast. Precise. Easy to Handle.

If you are interested in WinCast Expert or need simulations as a service please click the link below and fill out our contact form.
Contact us