Our Process
Advanced Design Concepts is a fully integrated engineering, design and prototype-development firm. Our job — and our joy — is to solve the toughest technical challenges your organization faces.
We provide a single solution for your design and manufacturing needs, from the concept stage through first-article inspection. Here are some of the ways we help design your future:
Compressed, streamlined engineering and design processes
Functional prototypes
Significantly reduced product development cycles
Shorter time to market for new products
Decreased manufacturing time
Advanced training for your machine, manufacturing, design and engineering professionals
Each challenge is different. Here are some of our success stories.
Mini Model T Fender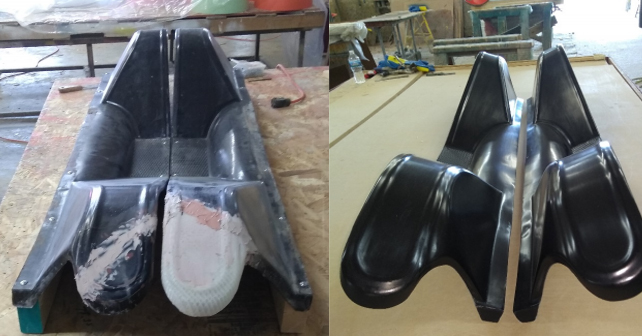 The challenge: Our client needed a tooling pattern from a set of original Mini Model T side fenders. One piece was missing part of its front. The other was missing a section of the rear.
The solution: Divide and conquer. This is how we prepared to make the pattern:
The first step was a 3D scan of the good ends of each fender.
Then, we repaired the minor damage — digitally, of course.
The next step was the key — we mirrored the images, overlaying the missing area with the repaired scans of each fender's counterpart.
We were ready to print. We adjusted the scan thickness to match the fender material and fired up our 3D printers.
After that, it was time to get our hands dirty. We attached the prints to the missing sections, sanding, blending and finishing. Finally, we had two perfect parts that could help us with our tooling pattern.
Sporting Smiles Impression Tray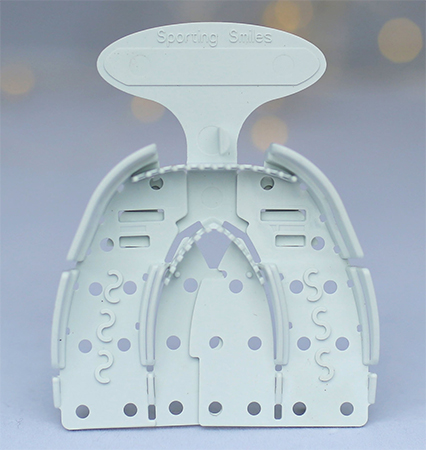 The challenge: A client came to us to develop an at-home, adjustable dental impression tray. They knew it was possible, but they did not know where to start.
The solution: We quickly took their concept through the entire design and engineering process. We met all of their goals, which included:
Ease of use
Low shipping weight
Product safety
Precise engineering
Now, they can collect dental imprints for their customized orthodontic retainers, sports mouthguards, grinding guards and whitening trays. They are ready to succeed.
Translating a Knick Knack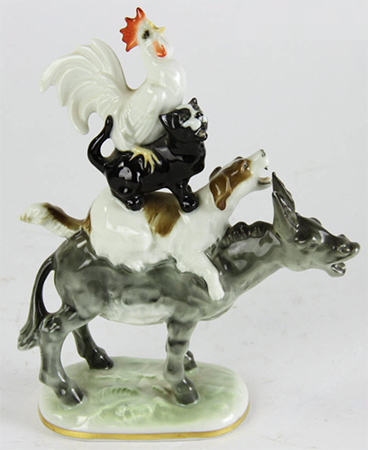 The challenge: A client had a beloved porcelain knick knack of a fairy tale and wanted to use it to create a relief wood panel for a home.
The solution: The goal here was to preserve the proportions and character of the original — in a completely different medium and at a larger scale. Here is how we worked this challenge:
First, we performed a blue-light 3D scan of the figurine.
Then, we had to decide which side was best for the carving. Neither was perfect.
We selected the left side, mirroring one of the figures so they were all facing outwards.
Then, we split the scan in half and filled in internal spaces. This would eliminate undercutting.
We brushed up the file, and it was finally ready to go to the CNC machine to create a fairy-tale perfect wood panel.
Put Our Process to Work
Together, we can reach your company's maximum potential. Contact us at any time — we are always ready for our next challenge.