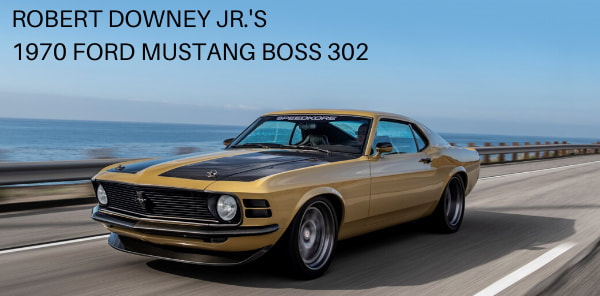 SpeedKore Performance Group is a Wisconsin-based company specializing in the construction of custom cars; as well as designing and manufacturing carbon fiber parts. They manufacture high-performance vehicles from scratch following their signature recipe: reduced weight and increased horsepower.
Advanced Design Concepts is extremely proud to have supported SpeedKore in their design process from scanning entire cars to individual pieces such as bumpers, spoilers, engines, transmissions, and interior parts. 3D scanning and reverse engineering technology enable the ADC designers and engineers to scan any custom vehicle or part produced by SpeedKore ultimately resulting in a 3D model of the physical part. 3D digitizing converts physical objects to 3D CAD files to refine designs that enable manufacturing, 3D printing, and inspection.
To date, one of the most noteworthy vehicles to be conceived by the designers at SpeedKore is the 1970 Dodge Charger, "Evolution." With a full carbon fiber body and a 966 horsepower Dodge Demon engine, the vehicle has not only won the esteemed Goodguys Gold Award but has also made several appearances in television shows and blockbuster movies.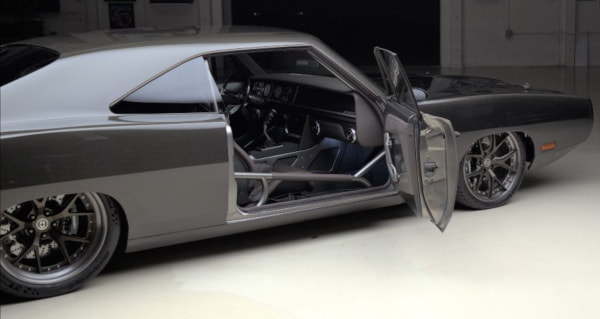 In addition to the success of Evolution, the 1970 Ford Mustang Boss 302 created for revered actor Robert Downey Jr. was awarded the Ford Design Award for Best Heritage Vehicle in 2017. With such prestigious clientele and a reputation of exceeding customer expectations, SpeedKore is tasked with continuing to stand by their company promise of reducing weight and increasing horsepower; while constructing a truly unique vehicle fit for a superhero.
Being in the business of creating custom vehicles, SpeedKore enlisted the help of ADC to aid them in designing molds for carbon fiber body panels, engine covers, and much more. We provide SpeedKore, and every client of ours, with the highest quality of products with the aid of our GOM ATOS Triple Scan 3D scanner. Additionally, ADC has a variety of scanners at our disposal which allow us to get into the tight areas of engine bays as well as the interior of cars.
One-of-a-kind custom cars and parts are in safe hands here at ADC during the scanning process as easily removable target point stickers are applied with no damage to the vehicle. At times a developer powder may be used on shiny or reflective surfaces which can effortlessly be washed off leaving your part exactly as it was prior to scanning.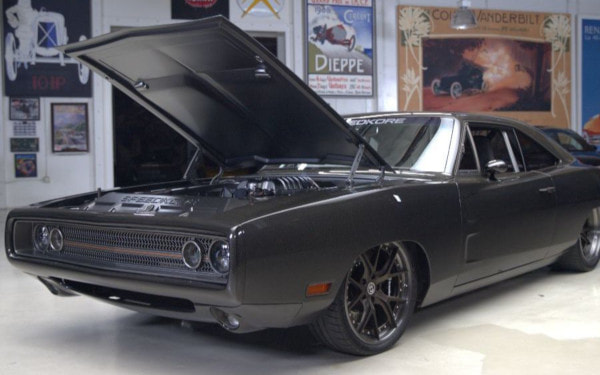 At ADC, we are flexible and understanding of the needs of our customers and have the ability to receive customer parts to be scanned in-house, or we can travel to you, transporting the 3D scanning equipment directly to the location of our customer's parts. Our ability to travel directly to the location of our customers is not only advantageous when the part is large but is also convenient for fragile, confidential or time-sensitive parts. We recently traveled to SpeedKore's facility to scan the exterior of a car, engine bay, bumpers, and spoiler.
Using the ATOS Triple Scan and the Faro Scan Edge Arm, ADC's scanning team successfully completed all required scanning in a day and a half. The result: physical car to point cloud data. After scanning a car we can provide customers with the raw scan data as an .stl file or an .igs or .stp CAD model.
Dependent upon the scope of the project, ADC may be able to provide the .stl file to SpeedKore right onsite. For particularly extensive projects, a trip to ADC's office may be necessary to clean up data and align to a world coordinate system before providing files. ADC's turnaround process is relatively quick, typically scan data can be converted to a CAD model within 1-5 days. Allow our team at ADC the pleasure of assisting you in bringing your project into a 3D reality.
Interested in learning more about 3D scanning or printing? Click the link below to get in touch with us for your next project.
Contact us